About
Dr Stephen Gascoigne,  M.B., Ch.B., C.Ac. (Shanghai), Dip. C.H.M.

Medical doctor, acupuncturist, herbalist
I qualified in medicine at Liverpool University in 1976 and worked in hospital and general practice for over 6 years in the UK. It was during that time, I became increasingly aware of the limitations of conventional medicine as well as seeing people benefit from therapies such as acupuncture, osteopathy, homoeopathy and the like. Patients would tell me that they felt better for having such treatments. Not only would specific symptoms improve but they would feel better in themselves, have more energy with improved sleep patterns.
This developing interest led me to investigate further, culminating in traveling to China to study acupuncture. On my return in 1985, I worked in a busy acupuncture practice in Lancaster, UK for a number of years. I subsequently trained in Chinese herbal medicine in London with a 3rd generation, Vietnamese master of Chinese medicine, Tinh Thong Nguyen.
I moved to Ireland in 1994 where I ran a very busy Chinese medicine clinic in West Cork with other practitioners of Chinese medicine.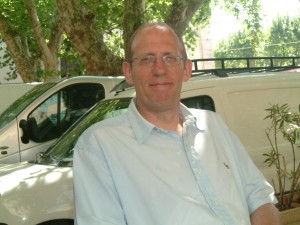 I now focus on Chinese herbal medicine as well as discussing diet, exercises and relaxation methods. I seek to offer wide-ranging support to people in their search for health and relief from symptoms. I am particularly interested in helping people with more serious conditions such as cancer, endocrine system disturbances (thyroid disease, adrenal exhaustion, diabetes mellitus) and immune system conditions. I find that the benefits of Chinese medicine can be profound in such cases.
I am the author of The Chinese Way to Health (Connections, 2000), The Clinical Medicine Guide (Jigme Press, 2001), The Prescribed Drug Guide (Jigme Press, 2003) and a booklet entitled Natural Alternative for Depression (Winter Press, 2006). For more details and how to buy, see here.